About: scmorrow
Recent Posts by scmorrow
One Beat Company Trio in Off the Rails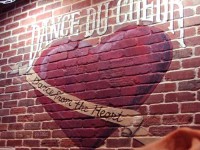 ​ WHY CHOOSE DANCE DU COEUR? Those that have never experienced our classes, instructors, and studio first-hand often ask "Why should I choose Dance Du Coeur for my dancer?". Not all studios are created equal. We've raised the bar in many different ways and customers notice. Here are just a dozen reasons why you'll love and appreciate...
Read more
Recent Comments by scmorrow
No comments by scmorrow yet.