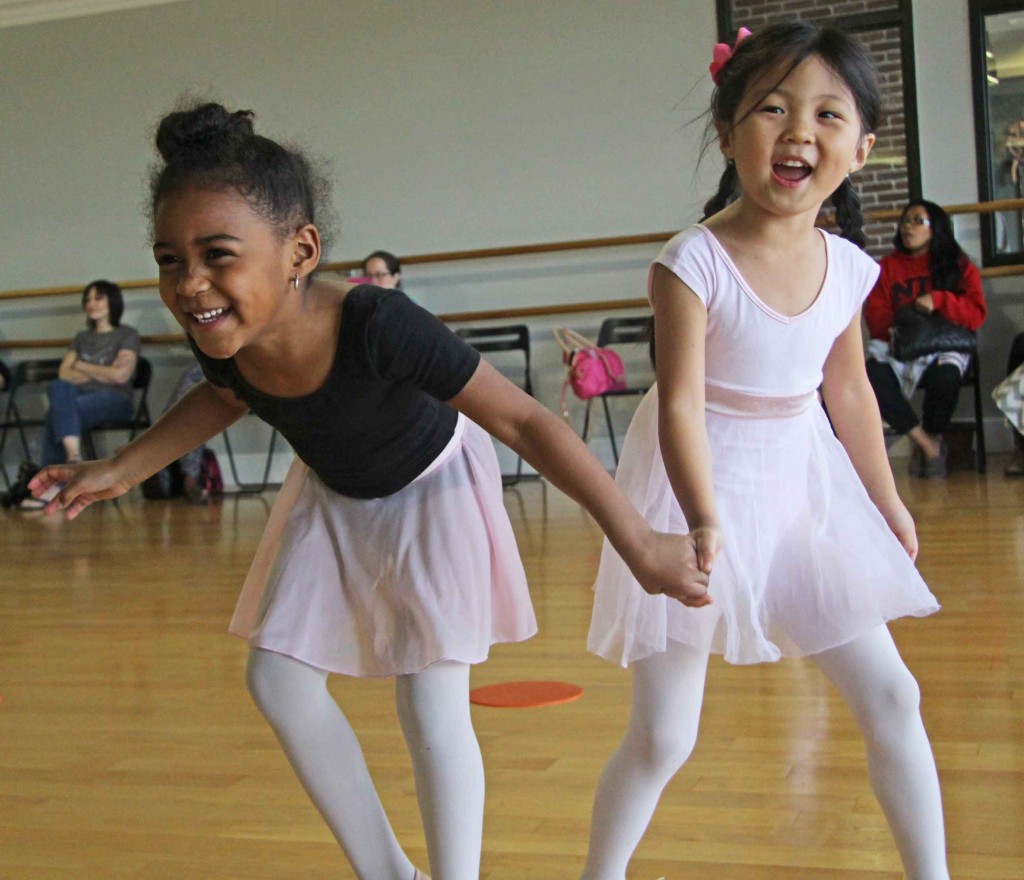 For ages 3-6, $140
Wear shorts and a T-shirt for easy movement. No dance shoes required but ballet shoes are suggested.
9:00-12:00 for ages 3 & 4, 1:00-4:00 for ages 5 & 6
Limited to 12 students per session. Snacks will be served
Storybook Princess—June 13-16
Dance and play with your favorite princesses: Cinderella, Snow White, Arial, and others! Campers will get to make and take home their own princess crowns and wands plus learn s princess dance to perform for friends and family on the final day!
Under the Big Top—June 20-24
Boys and girls will enjoy this action-packed, circus themed camp with an emphasis on tumbling! Our little performers will offer a show that will be sure to impress you on the final day!
Rock Star Princess—July 11-14
Rock it out, princess style, in this lively camp which involves singing and dancing to popular pop songs! Campers will decorate their own guitars and design a cool stage costume for the final show!
Fairy Princess—July 25-28
Enter the fantasy world of fairies and pixie dust in this camp full of creative play, dance, and art. Decorate your own set of fairy wings to wear and take home after a magical final performance
Wild Wild West—August 3-6
Boys and girls will become cowboys and cowgirls in this exciting camp full of rough and tumble fun! Our camptown ladies and gents will dance by the light of the studio in a final performance!
Groove
For ages 7-19 $140
June 20-23, 9:00 a.m.–12:00 p.m
Offered in two levels, for Intermediate and Advanced, with 1.5 hours of Hip Hop and 1.5 hours of
Jazz Funk
Taught by Katrina Hansen and Sarah Nave
Dance Intensive
For ages 6-19, $200 for 1/2 day, $400 for full day
July 18-22, 9:00-12:35 and/or 1:15 to 5:00 p.m.
This one week intensive covers a little bit of everything! Ballet, Hip Hop, Tap, Jazz, Improv,
Leaps & Turns, Contemporary, Aerial Silks and more! Offered in three levels, for beginner, inter-
mediate, and advanced. This will get you into shape and ready for your new dance season!
Mary Poppins!
For ages 7-12, $100
Fridays from July 11-August 12
This is special five week, musical theater class! Students will learn songs and a dance from the musical Mary Poppins and perform for family and friends on the final day.